An extra hearty breakfast that's good any time of day.
Have you been looking for a big, hearty breakfast to feed your family? Well, here's one everyone is sure to love: a family-sized brunch dish that you can start
the night before.
This Breakfast Enchilada Overnight Bake is a hearty, meaty, cheesy casserole that can be completely prepared ahead of time and refrigerated overnight.
That way, when you get up in the morning, all you have to do is pop it in the oven while you're still in your jammies. By the time everyone else gets up and starts clamoring for food, breakfast (or brunch, if your family likes to sleep in) will be hot and ready to serve.
Of course, you don't absolutely
have
to let this dish sit overnight before baking it. You can always prepare it in the evening, put it straight in the oven, and have it for dinner instead of breakfast.
And, since this dish also freezes well, you can choose to prepare
and
bake it ahead of time, freeze the whole thing, and then pull it out and heat it up for an easy meal at any time of day. So no matter how hectic your day is, you always have one meal ready to go.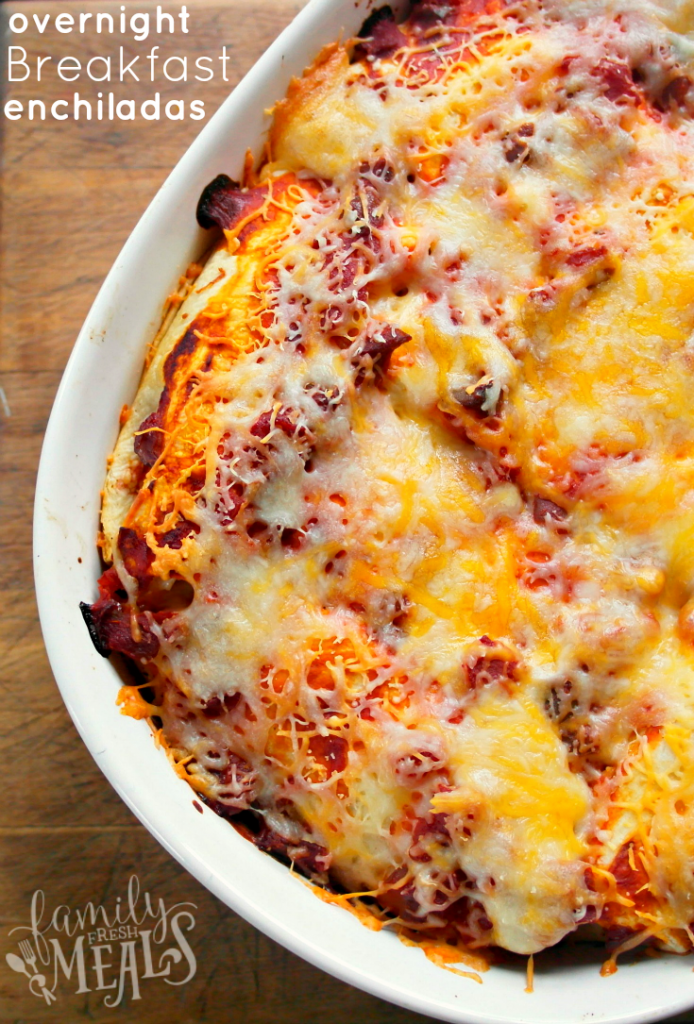 Breakfast Enchilada Overnight Bake

INGREDIENTS
:
1 lb cooked steak strips
4 eggs, scrambled
12 oz salsa
8-10 small flour tortillas
3 cups Mexican blend shredded cheese
2 cups cooked rice
1 can of corn, drained
DIRECTIONS
:
1. In a medium sized bowl mix together rice and corn. Place mixture in the bottom of your casserole dish. Pour half of your salsa over the rice mixture.
2. Next, place a small scoop of steak and scrambled egg into a tortilla. Top with 1/4 cup of shredded cheese. Roll the tortilla by folding over once, then fold in the ends and continue rolling.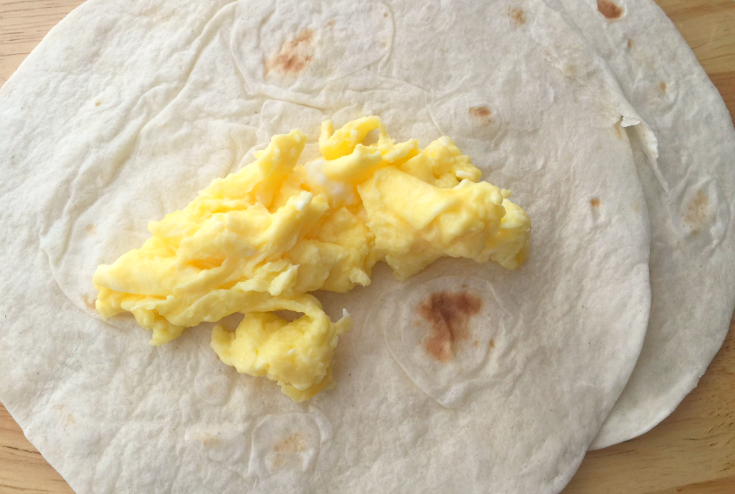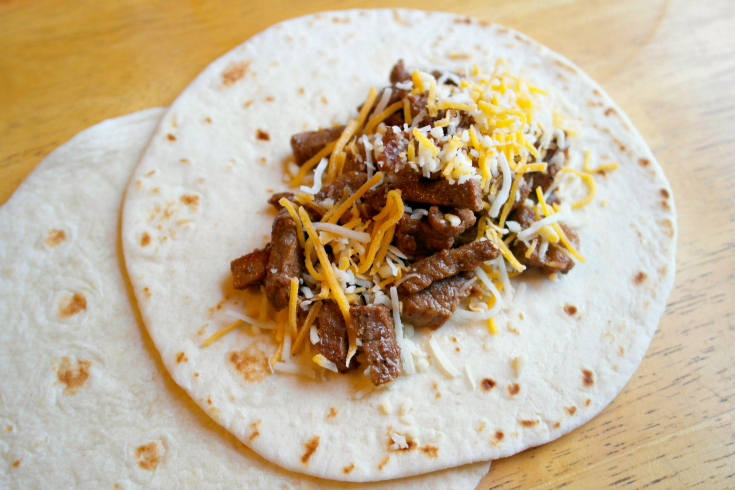 3. Place on top of the rice, corn and salsa. Assemble remaining tortillas.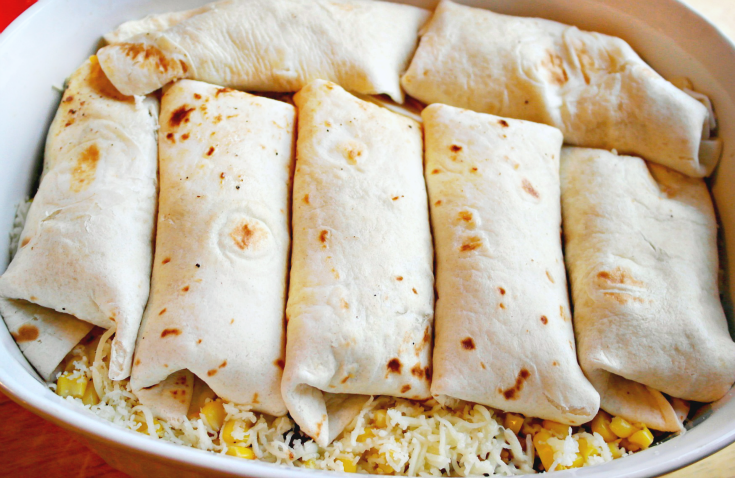 4. Top with the remaining salsa. Cover with aluminum foil and refrigerate overnight. The next day, preheat the oven to 350. Bake covered for about 20 minutes, remove foil, top with remaining cheese. Bake an additional 10 minutes.