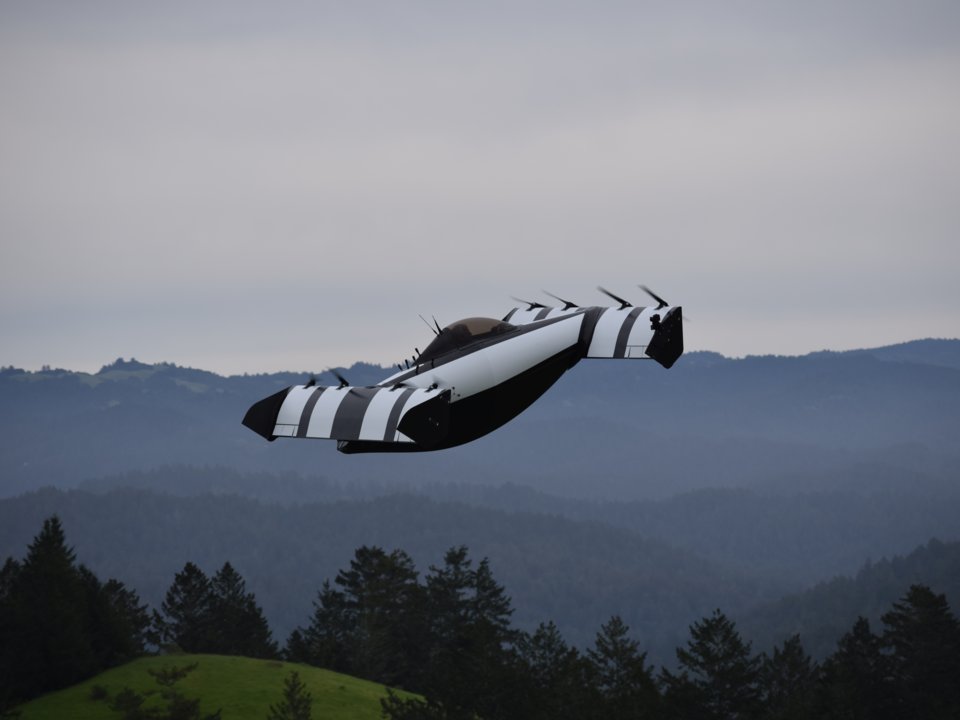 BlackFly is a one-seater flying vehicle
.
Canadian startup Opener came out of stealth to unveil its flying vehicle BlackFly on Thursday.
BlackFly can travel 25 miles at 62 mph, is fully amphibious, and allegedly so easy to use that you don't need a licence to fly it.
Opener also announced backing from Google cofounder Larry Page, who has previously invested in flying vehicle company Kitty Hawk.
Google cofounder Larry Page has backed Canadian startup Opener, which came out of stealth mode on Thursday to reveal its electric flying vehicle BlackFly.
It's the second flying car startup backed by Page,
who has also put money into US startup Kitty Hawk
, headed up by former Googler Sebastian Thrun. Opener didn't say how much he had invested.
We first saw the news
via the BBC
.
BlackFly is a one-seater that can travel 25 miles at a cruising speed of 62 mph propelled by eight motors, and is apparently fully amphibious (although it takes off best from grassy ground). The vehicle is operated by a joystick, and
Opener claims that its controls are simple to master
, and requires no formal piloting license to fly.
Opener said it had spent the last nine years in stealth mode building BlackFly, and said it had conducted 1,400 flights across 12,000 miles during tests. It's been working with Canada's transport authorities during testing. The company said it eventually wanted BlackFly vehicles to integrate with Canada's public transport network.
It isn't clear when the flying vehicles might be available to buy, but Opener has won permission from regulators to fly BlackFly as a "basic ultralight aircraft." According to the BBC, early models will be expensive but eventually the vehicles might cost around the same as an SUV.
You can watch the BlackFly in action here: