"
Barbie
" is Australian slang for barbecue and the phrase "slip a
shrimp on the barbie
", for Americans, often evokes images of a fun social gathering under the sun. Australians, however, invariably use the word prawn rather than
shrimp
.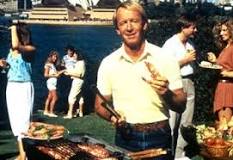 On the pantheon of Australian expressions, "shrimp on the barbie" is right up there with "g'day, mate" and "a dingo's got my baby" as the most well known. But these four simple words make many Australians cringe!